Cedarbrook Lodge (Seattle, WA)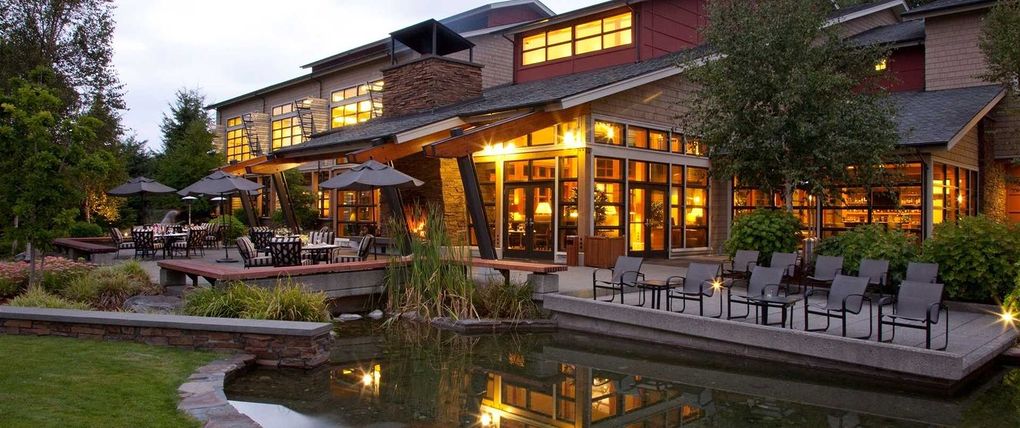 Book your hotel room for LKNA18
**The Room Block has officially expired. If you are still in need of a hotel room please email us directly at agnes@leankanban.com. We are still able to honor the discounted rate of $179.00 until Friday, March 23, 2018 at a first come first serve basis. **
Attending both LKNA18 and the Kanban Leadership Retreat?
Each Kanban Leadership Retreat registration includes a hotel room booking for 3 nights.
Reserve the nights you want to stay during the Lean Kanban North America conference which runs April 9-11.  For example, you may want to book the nights of April 8, 9, and 10.
All Kanban Leadership Retreat attendees will have the nights of April 11, 12, and 13 automatically reserved for them.  You do not have to reserve those nights.  We will also arrange that the room you have booked during the LKNA conference will be the same room you remain in during the Retreat.
Because the Kanban Leadership Retreat has evening sessions and dinner on Friday, April 13th, that night is provided at the hotel. If you will fly out very late on Friday and you do not need the third night at the hotel, please let us know. Sorry, it is not possible to shift the KLR hotel nights to different dates.
If you want to extend your stay in Seattle and book additional nights after the Kanban Leadership Retreat, you should reserve those nights directly with the hotel using the KANBAN discount code as instructed above.
About Cedarbrook Lodge
Stay at Cedarbrook Lodge just once and you'll agree it simply is the finest hotel near the Seattle airport. Period. And you'll return. Again and again, applauding the convenience of its close proximity to the airport. And praising the appointments and services unmatched by other SeaTac hotels. Or other Seattle hotels for that matter. An urban oasis, just minutes from SeaTac International Airport, unwind and be pampered at the beautiful Cedarbrook Lodge.
During your visit, look forward to:
comfortable accommodations
luxurious amenities
original works of art
complimentary Northwest breakfast
fresh farm-to-table regional cuisine at Copperleaf Restaurant
signature cocktails, regional wines, and craft beers at Copperleaf Bar & Terrace
community Living Rooms stocked with beverages, snacks, and games
18,000 square feet of flexible interior function space
And, with our incredible Fitness Center and walking paths around the property, staying active at Cedarbrook is no challenge.
In a destination which boasts an array of Washington's best attractions, sensational cultural and performing arts, and fantastic shopping, much of it accessible via nearby Seattle's Link light rail, options for exploring abound during your time at Cedarbrook.
Directions From Seattle SeaTac Airport (SEA)
Head 

north

 on 

International Blvd

/

Pacific Hwy S (

121 ft)
Use the left 2 lanes to turn 

left

 onto 

S 188th St (

0.4 mi)
Turn 

left

 onto 

36th Ave S
Complimentary Airport Shuttle
ARRIVING FLIGHTS
SeaTac Airport to Cedarbrook Lodge: The airport shuttle picks up from
Islands 1 or 3 only in the parking garage. After departing your flight, please
proceed to Baggage Claim, follow the signs for Ground Transportation which
will take you across the sky bridge to the parking garage. Go down one floor
where there are three islands for shuttle pick up. There is a courtesy phone
at ISLAND 1 or 3 with direct dial to Cedarbrook (#56). Please call once you
arrive at ISLAND 1 or 3, at this time we will dispatch the driver for pickup.
Cedarbrook is approximately ten minutes from the airport.
DEPARTING FLIGHTS
Cedarbrook Lodge to SeaTac Airport: Reservations are required for return
shuttles to the airport. Please make your reservation with one of our Front
Desk Guest Service Agents. The shuttle departs Cedarbrook on the hour and
half-hour with a confirmed reservation. Reservations may be made in person
or by calling the reception desk at 206.901.9268. Shuttles drop off at
Islands 1 or 3 only.
Parking
Day use parking is included with your conference registration.
Overnight self-parking is offered to meeting attendees at the reduced rate of $10.00/car/night.
Overnight valet parking is offered to meeting attendees at the reduced rate of $15.00/car/night.